Dating World – The challenges of dating today are varied and complex. They can be related to technology, religious upbringing, or social class. There are ways to deal with the issues of modern society. Below, we will discuss some of the common challenges encountered in today's dating scene. These can help you find new ways to meet people and make meaningful connections.
Social media
It can have positive and negative effects on relationships, but it's important to strike a balance between using social media and focusing on your relationship. Using social media excessively can cause relationship disconnection, and it's especially harmful if you're in the early stages of dating. Instead, focus on spending time together, communicating, and making phone calls.
The advent of social media has created new dating rules, and dating culture is changing as a result. The ease of communicating with anyone, at anytime, has transformed the dating world. In fact, a Nielsen study of mobile contract subscribers found that each person sent and received 764 text messages in a single month. This compares to an average of 165 phone calls. Moreover, a USA TODAY survey of 1,500 daters found that over half of them use social media to connect with a partner.
Social media affects relationships in various ways, from communication and intimacy to intimacy and dissatisfaction. While some use it to express affection and share information, others find it to be a source of conflict and dissatisfaction. The negative effects of social media on relationships may depend on the relationship's pre-existing issues and psychological conditions.
Social media has the potential to cause disconnection in relationships, but it should never cause a breakdown in relationships. People who spend time using social media should use it to help other people, not to judge others. The online community can provide a supportive and helpful environment for people.
Technology
Technology has changed how people communicate and connect, including the way people meet. While dating was once a more personal experience, dating online has made this process more accessible and convenient.
Online dating sites are an excellent way to meet people who share the same interests as you. This can help you find matches and love in a quick, efficient way.
While dating online has made the dating world more accessible, many users report being the victim of unwanted attention. While dating apps offer more choices than a provincial dance party in the 1790s, the human brain is not built to process thousands of profiles. Instead, it takes only a few hours to develop mental heuristics that can narrow down a list of compatible matches.
Religious upbringing
A religious upbringing can have a significant impact on a romantic relationship. More than one-third of U.S. adults are religiously unaffiliated, and one-sixth of those raised in a Catholic household have a religiously non-affiliated partner. In these households, religious differences can lead to conflict and disagreements. It is important for religiously mixed couples to consider how their religious beliefs will be communicated with their partners in a relationship and on a family level.
In addition to religious compatibility, dating is about finding someone with whom you share common interests and values. If you share religious beliefs, you'll likely have similar goals and values. Shared values, interests, and even household chores will help you connect. Having shared values and convictions can be a powerful force in your relationship, especially if you're married.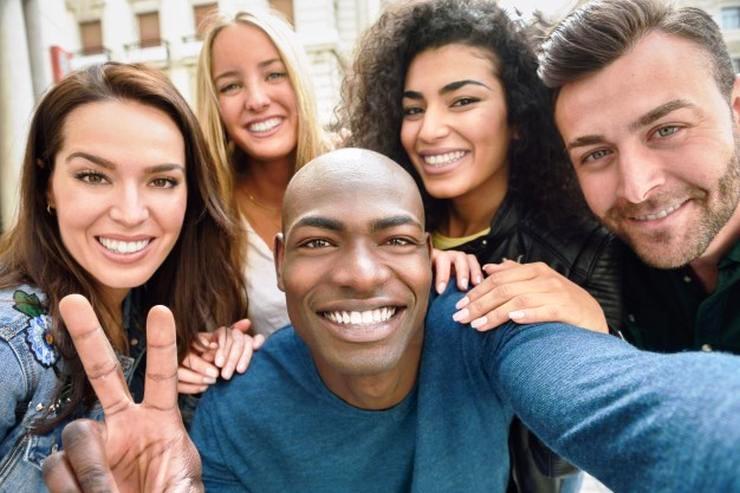 Social class
Today, most couples meet through their friends and work. This makes it more likely that they'll meet someone with similar interests or backgrounds. These common interests often include economic background. However, couples who are from different classes may not have much in common. As a result, they are less likely to marry.
Harassing behavior
Harassing behavior in todays world has become a serious problem and should be addressed as such. In a study, it was found that men who underwent mandatory harassment training were less likely to harass others in the workplace. Dating World The training focuses on behaviors that are forbidden and could result in the dismissal of a victim. However, it is important to note that this training is often viewed with controversy.
To protect women, it is important for policymakers to determine the causes of harassment. Studies have shown that perpetrators of harassment are primarily male and at the same organizational level as their victims. In addition, there is no significant pattern among harassers and victims by age, social status, and occupation.
Online dating
Online dating has many benefits, but it comes with its own set of challenges. First, online dating has the potential to create negative experiences. In one study, nearly half of women reported that they had been subjected to harassment and uncomfortable contact while dating online. In addition, the privacy of the online dating experience is not guaranteed.
Another challenge of online dating in todays dating world is the blurring of the virtual and physical worlds. For example, revealing personal information, including home addresses, can lead to people turning up at your doorstep. Also, exposing sensitive photos online can put you at risk of blackmail and identity theft. Hence, online daters should exercise caution and avoid clicking on malicious links and using insecure Wi-Fi hotspots.
Dating World